Did you know that there are lots of Window Treatment Styles?
Window treatments are a wonderful addition to any home. They add style and function whether it is simply for decoration or for light control. Choosing window treatments can be overwhelming because there are so many different types – shades, blinds, shutters and drapery. But, you are not in this alone, because the Helm Paint Design Team will help you narrow down the selection of window treatment styles for your home.
Shades
Most shades are made from single panel fabric or woven wood that can be raised or lowered for shade and privacy. Sheer shades have a soft grace that captures the beauty of the light while still maintaining privacy. Shades are offered in a variety of styles that include sheers and shadings, honeycomb shades, roman shades and roller/solar shades.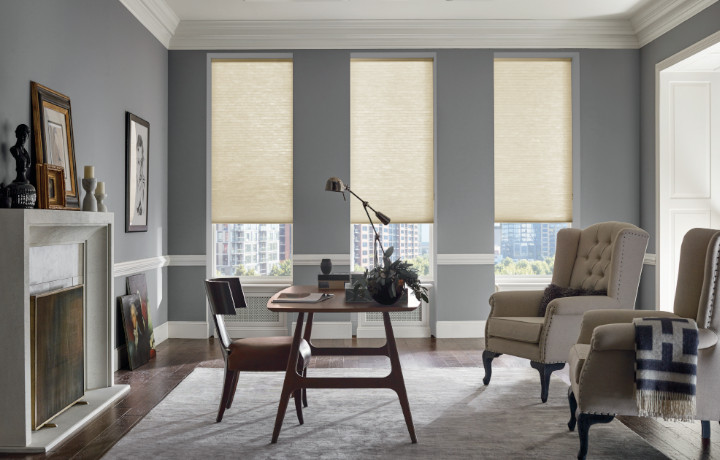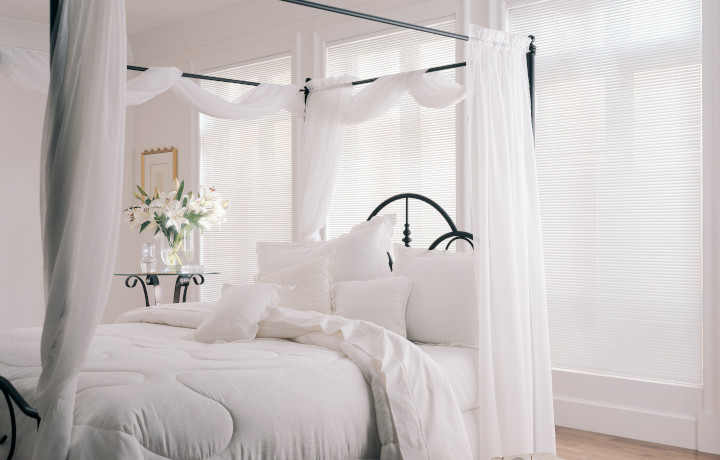 Blinds
When you are looking for the window treatment style that offers the most control over the amount of light, you should consider blinds. Blinds are constructed of horizontal or vertical slats that can raised or lowered (horizontal) or traverse/rotating slats (vertical). You may choose from real or faux wood, aluminum or even soft fabric blinds for your home.
Shutters
Interior shutters are becoming more and more popular when it comes to window treatment styles. They are easy to clean and are offered in both real hardwood and composite wood. The shutter louvers come in different styles offering a wide variety of window views. Shutters are also ideal for the specialty shaped windows like arches, angles and even sliding-glass doors.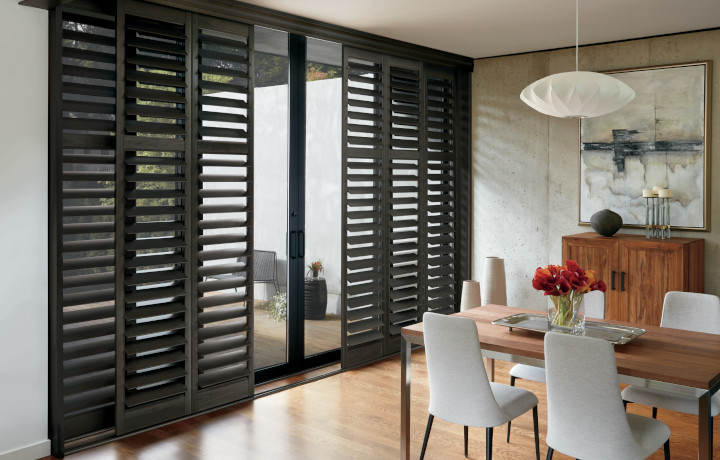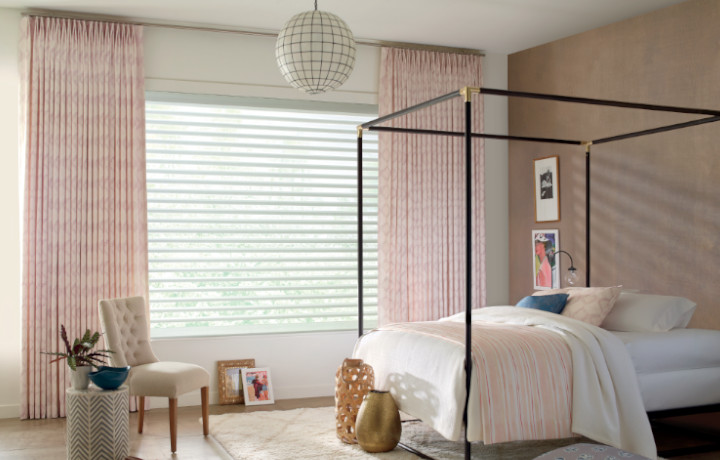 Drapery
Drapery window treatments are always a beautiful addition to a home. They actually offer a dual purpose – decorative and functional. Whether you want a t