What's The Right Style for you Traditional, Transitional Or Contemporary?
When it comes to finding the right style for your home there are plenty of things to consider. It, of course, all depends on your personal style and what you like, but also on the pieces you already have. There are many styles to choose from. We have taken a closer look at the traditional, the transitional and the contemporary style for you to consider.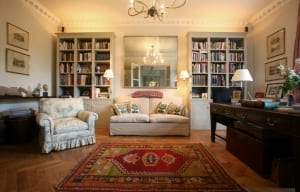 Traditional
The traditional style is one of the most popular styles people use to decorate homes. It usually incorporates design elements from a variety of centuries. This allows for a comfortable and elegant look at the same time. It also lets you combine different pieces of furniture or accessories you may have collected over time. The traditional style features warm and rich colors that give your home an inviting feel.
Transitional
Transitional style is basically a combination of traditional and contemporary furniture, finishes, materials and fabrics. The right combination can give your home  a classic, timeless design with clean lines. Furniture lines tend to be simple, but sophisticated featuring either straight lines or rounded profiles. This style would be the right one for you, if you already have a lot of furniture and accessories you would like to use.

Contemporary
Contemporary design tends to give your home a rather minimalist feel. The style usually features state-of-the-art materials, glass and metals. In contemporary rooms you will often find the colors:  black, white and grey. If color is added, it is often a pure, saturated tone including true red, indigo or orange. Clean lines and an open-space feel are other features common in contemporary homes.
Ask The Experts
If you are not sure what style will fit you best, or you don't know what pieces to combine ask the experts at Helm Paint & Decorating. They offer in home consultations. Helm Paint & Decorating provides a variety of residential design services to make sure your room has a nice flow. Their interior designers and decorators will help you select everything to complete the design of your home from paint color to wallpaper. Keep in mind interior design is the art and science of understanding people's behavior to create functional spaces within a building. At Helm Paint & Decorating, you will be able to choose from a wide variety of products to help you complete your design. It is not always easy to put together paint color with furniture and wall-coverings and draperies. Let one of Helm Paint's interior design experts help you create the perfectly designed space. We have designers on the Northshore and the Southshore to help you. Whatever you decide to do, Helm Paint's interior decorators and designers will be with you every step of the way. For more information visit: https://helmdecorating.com/about-us/
Helm, locally owned and operated, has been in business since 1970 and is an independent dealer of Benjamin Moore Paints and Finishes. Our trained specialists are available to assist you in selecting paint and supplies for your business.
We have 6 locations across the Metro New Orleans area, for your convenience, to serve you.