Painting the exterior of your house is an investment.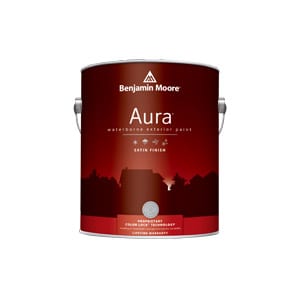 The optimal temperature at which to paint is around 70 degrees with a humidity level of approximately 50%, which means that it will never be the optimal time to paint the exterior of your house in New Orleans. So, when you are ready to paint the exterior of your house, watch the weather channel for rain. Scattered showers pop up quickly in the extreme heat of New Orleans. Many professional painters turn to interior paint jobs during the extreme heat of summer, and work on the outside when it is a cooler day.
Prep Before You Paint
Before you begin painting the exterior of your house, thoroughly prep the house. The prep time should take as long as the paint job, and is well worth the investment of time. You can begin the paint job early in the morning and stop the job before the highest temperatures of the day. Pay close attention to the weather because it is ill-advised to paint just before and right after the rain. The house should be completely dry before painting. Watch the location of the sun around the house throughout the day and begin painting where the sun is not directly shining. The surface temperature can rise 10 to 15 degrees in direct sunlight. You must allow a longer drying period on the first coat of paint in the heat and humidity before adding a second coat of paint. If you fail to do so, the first coat can be removed by the application of the second coat due to the moisture that lies beneath that first coat. It is best to use the finest quality paint to ensure a longer lasting paint job and to avoid painting on the hottest days because the paint finish can be spoiled by the paint drying too quickly.
Call or Stop by Helm Paint and ask the paint specialist questions
The paint specialists at Helm Paint and Supply can advise you on the best time of year to paint your home's exterior. Call us at (504) 861-8179 or email us at info@helmpaint.com for more information. We're family owned since 1970 and have 6 locations across the Metro New Orleans area to serve you.