The Holidays are almost here which means friends and family maybe stopping by to visit. Is your home company-ready? If not, don't panic. You can quickly enhance your home by Painting for the Holidays.
A fresh interior paint color scheme is the perfect way to beautify a home quickly and inexpensively. We still have several weekends left before you have to greet your guests, and that it ample time to do a little painting.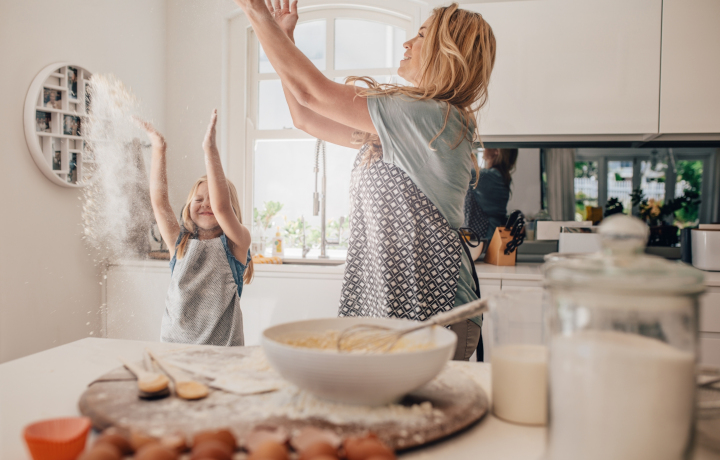 The best place to start is with a coat of primer and then add two or more coats of top quality paint. Whether or not you need to use a primer will depend upon what color you are trying to cover. For example, if you are trying to cover a dark color with a light one, you really should use a primer first. If you do not use a primer, you could spend even more money and time trying to cover up the dark color with just your interior paint.
Let Helm Paint help you Painting for the Holidays
At Helm Paint & Decorating, we have a variety of great options for Interior primers and Interior paint. We have latex, oil based, Zero VOC, and specialty primers to create a perfect base for your final paint color. We also have a diversity of interior paints including our exclusive Color Lock® technology, Aura paint and even our Aura® Bath & Spa Waterborne Interior Paint which is perfect for areas that have moisture like kitchens and bathrooms.
If you plan on painting in anticipation of the holidays, here are some tips:
Determine which rooms are the most important to you such as the rooms where your company will spend the most time.
If you do not have time to paint your large entertainment room, consider painting just one "accent wall." This will give the room a fresh appearance for the holidays, and if you want to paint the entire room one color, you can do this after the holidays.
Think about incorporating a holiday color into your design. Reds, greens, silver-greens, are all great colors that can really bring some holiday cheer to a room.
Consider repainting your front door.
Don't forget to get all of your painting supplies from brushes to painting tape to make your paint project easier.
Sometimes we just need a good incentive to get us moving on our home improvement projects and the holidays are one of the best reasons. If you need some help determining which primer or paint is best for your project, give Helm Paint a call or just stop on by one of our locations. Click here for more information and for the nearest store location.
Helm Paint & Decorating, locally owned and operated, has been in business since 1970 and is an independent dealer of Benjamin Moore Paints and Finishes. Our trained specialists are available to assist you in selecting paint and supplies for your business. We also offer interior design service along with window treatments and wall coverings. We have locations across New Orleans, Metairie, Mandeville, Hammond and Gretna, for your convenience, to serve you.