Introducing Keim Mineral Paints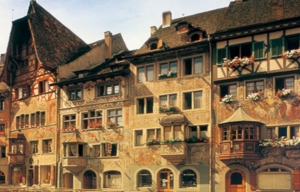 Helm Paint will now be offering Keim mineral paints. Bavarian scientist, Adolf Wilhelm Keim, invented the mineral paints. Keim was able to combine water glass (potassium silicate solution) with inorganic color pigments.  The paint he created both penetrates and chemically reacts with the mineral substrate, becoming an integral part of the surface where it can never peel or blister.  In addition, the paint has an unsurpassed weather resistance durability and nonfading colors.  As a result, buildings painted with Keim Paints in the 19th century are still in excellent condition today.  Some examples include the White Eagle Inn at Stein am Rhein and the City Hall, Schwyx, both are in Switzerland and were decorated in 1891.  There are other long lasting facades in Oslo (1895) and Traunstein, Germany (1891) which are still in excellent condition today.
What You Need To Know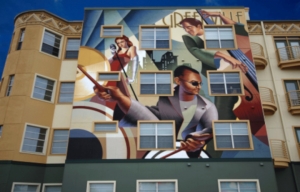 Keim mineral paints come in a variety of colors. Keim developed paints that can be used on almost any surface. Keim products include exterior stains and finishes, interior stains and paints, concrete systems, natural stone, brick and masonry systems, stucco and plaster systems as well as mural and artist paints and glazes. For more information visit: https://www.keim-usa.com/Colors
Get To Know Keim Mineral Paints
Helm Paint offers several classes at the Earhart location to find out more about this extremely durable paint. If you want to participate in any of the one hour long luncheons that are taking place February 11 through February 12th call Hanna  504-861-8179 to RSVP. Tommy Williams of Keim Mineral Paints will be there and he will answer all the questions you may have.
Helm Paint & Decorating, locally owned and operated, has been in business since 1970 and is an independent dealer of Benjamin Moore Paints and Finishes. Our trained specialists are available to assist you in selecting paint and supplies for your business. We also offer FREE 2 hour Pro Delivery Service. Find out more HERE.
We have 6 locations across the Metro New Orleans area, for your convenience, to serve you.