Humidity and Paint: What You Need To Keep In Mind Before Starting Your Next Paint Job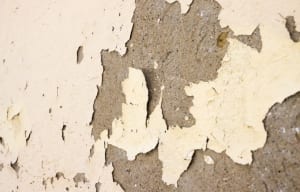 Humidity and paint don't really get along. Humid and wet conditions will impact your paint job negatively. When it's humid or wet outside, it will take your paint longer to dry. Generally, experts recommend to wait until the relative humidity is 40% to 70% to paint for the best results. If there is a chance of rain in the forecast, do not paint the exterior of your home. A heavy rain will ruin your paint job. It could also splatter wet paint onto other surfaces. Experts explain if the water in the paint cannot evaporate faster than the solvent, the paint cannot form a solid surface and will stay gooey. High humidity is also problematic, when painting wood surfaces.  The wood could absorb the moisture in the air.  The water absorbed will impact the adhesion of the paint to the surface negatively, which could lead to peeling or bubbling paint.
What You Can Do
It's summer in New Orleans and the humidity is high and it rains fairly often so listen to your local weather forecast before getting started.  Turn up the heat and maybe open a window when painting inside, heat and air flow will help paint dry. You can also control the humidity indoors by using dehumidifiers or your AC.  If you are not sure if it's the right time to paint ask the experts at Helm Paint & Decorating.
Are You Having A Hard Time Choosing Your Colors?
Benjamin Moore and Helm Paint & Decorating provide a variety of Residential Design services including paint and color selection, window treatments and coverings, wall coverings and wall paper. Let us help you complete your home with the perfect custom-designed finishes. We provide a variety of home decor services and products to help you complete your design. We offer FREE in-home window treatment consultations by our Certified Window Covering Experts and FREE In-Store color consultations by our Color Experts. If you need even more help with completing the interior design of your home, we also offer on-site consultations starting at $60.00 which includes a FREE pint of paint.
Helm, locally owned and operated, has been in business since 1970 and is an independent dealer of Benjamin Moore Paints and Finishes. Our trained specialists are available to assist you in selecting paint and supplies for your business.
We have 6 locations across the Metro New Orleans area, for your convenience, to serve you.