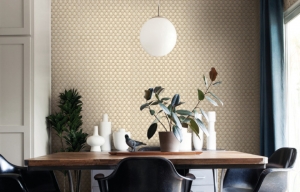 When you think of wallpaper, usually the first thing that comes to mind is the wallpaper your grandmother may have had in the 70's. It usually featured huge floral designs and made every room feel dark and somewhat dingy. However, wallpaper and wall coverings have come a very long way since then including modern styles for every taste.
Why Use Wall Coverings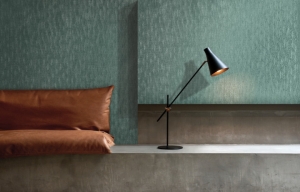 Today's wallpaper and wall coverings tend to be more durable and offer a variety of textures and styles. Modern wallpaper can withstand chipping and peeling from moisture and can even be cleaned. Modern wall coverings technology has evolved giving the wallpaper a longer life. This means you don't have to go back and refinish your walls sometimes for decades. It is fairly easy to clean wallpaper. If your wall coverings get dirty, simply wipe it off.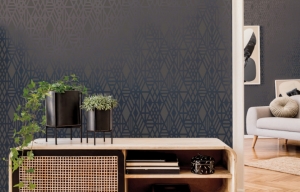 Wallpaper and wall coverings come in a variety of styles which gives you more options to express yourself. Wallpaper can have very intricate designs or rather abstract shapes. Paint comes in many different colors; however, wallpaper gives you the unique opportunity to customize your space.
You can experiment with different colors and different designs and textures. Adding a textured wallpaper made of grass cloth makes a cavernous space feel more comforting. Natural fiber coverings are often interwoven with metallics which create a sense of luxury to the natural aesthetic. Your imagination is the limit.
If you are intrigued, but do not want to wallpaper your entire room just yet, consider using wallpaper just on an accent wall. It's an opportunity to experiment with more daring designs without the commitment of a full room renovation.
If you are interested in finding the right wallpaper visit: https://helmpaint.com/services/wall-coverings/
Would you like to experiment with wallpaper and wall coverings? Talk to the design experts at Helm Paint. Helm Paint & Decorating, locally owned and operated, has been in business since 1970 and is an independent dealer of Benjamin Moore Paints and Finishes. Our trained specialists are available to assist you in selecting paint and supplies for your business. We also offer FREE 2 hour Pro Delivery Service.

We have 6 locations across the Metro New Orleans area, for your convenience, to serve you.