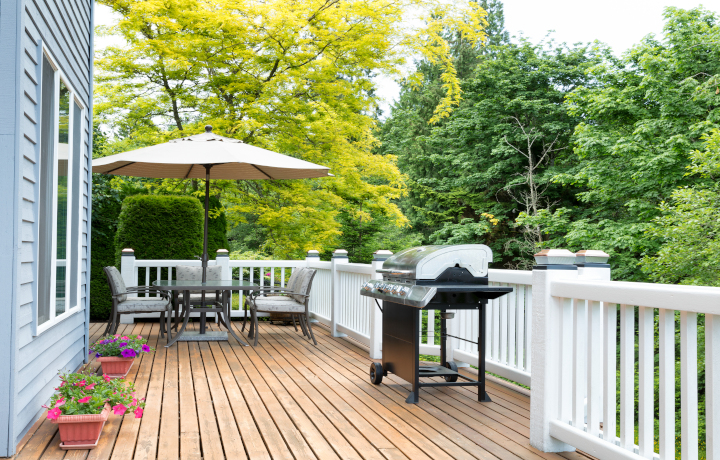 In New Orleans  it may be hot, but we can still enjoy being outside. If you have a deck or are planning on incorporating a new deck into your yard, make sure your take care of it so that it lasts for years. One of the best ways to make sure that your deck will last, is to use a stain. A stain offers additional protection to your wooden deck. Below are 5 reasons to protect your deck and siding with a stain:
The Top 5 Reasons To Protect Your Wood Deck & Siding with stain:
Protect against cracking, warping and other water damage
Prevent discoloration and fading from UV rays
Defend against mildew and stains
Maintain the long-term beauty of your deck/siding
Preserve the value of your investment
INSL-X Multi-Surface Waterproofer (WPS-1000) is the latest addition to the INSL-X portfolio of specialty products. Specifically developed to meet the needs of today's customer, this reliable, versatile waterproofing solution is offered in gallon containers.
Features and benefits include:
Ideal choice for concrete, brick, wood, stucco, masonry and more
Seals and protects using a penetrating, siloxane-based formula
Dries clear
Maintains the natural appearance of the substrate
More Information
Available Colors: Clear
Sheen (or Gloss): N/A
Cleanup: Soap and Water
Resin Type: Siloxane
Recommended Use: Interior, Exterior
MPI Rating:
VOC Level: 34.8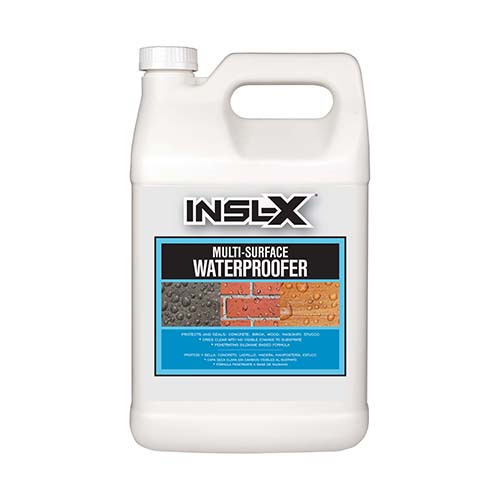 Helm Paint & Decorating, locally owned and operated, has been in business since 1970 and is an independent dealer of Benjamin Moore Paints and Finishes. Our trained specialists are available to assist you in selecting paint and supplies for your business. We also offer interior design service along with window treatments and wall coverings. We have locations across New Orleans, Metairie, Mandeville, Hammond and Gretna, for your convenience, to serve you.