Control The Sunlight With Silhouette® Halo™ Window Shadings
Light influences the mood of a room which means if you can control the light, you can create the perfect atmosphere. Most window shades close off the light, but the Silhouette® Halo™ Window Shades can actually redirect natural light in a room. The unique, dual-layer fabric vanes on our new Silhouette® Halo™ Window Shadings rotate up, down or anywhere in between, giving you precise light control.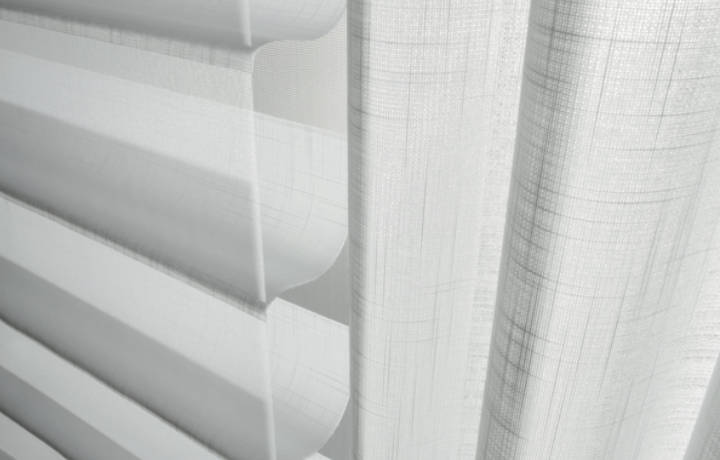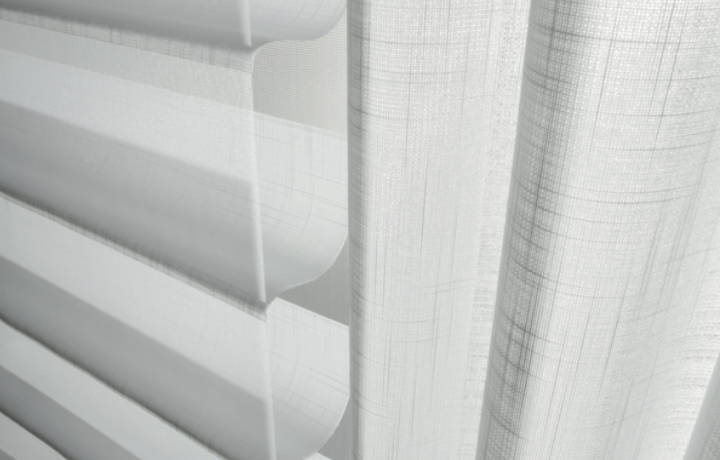 Privacy Window Shades
Manage the light and privacy with the Silhouette® Window Shadings have unique S-shaped vanes that float between two sheer panels to beautifully diffuse the light into your room and, when the vanes are tilted, lets you block the outside world's view into your home. With their specialized front and back sheers, they diffuse light and provide UV protection, all without obstructing your view of the outdoors.
KEY FEATURES
Sunlight Where You Want It—The full movement of the double-layered vanes on Silhouette Halo™ Shadings let you redirect sunlight in a room, so it's precisely where you want it, making it easier to manage light throughout the day.
Increased View-Through—Silhouette ClearView® Shadings are made with a unique combination of front and back sheers that maximize your view to the outdoors.
Premium Design & Style—Explore the richness of texture and warmth offered by The Alustra® Collection of Silhouette, a thoughtfully curated suite of exclusive design-inspired fabrics, textures, colors and hardware created to meet the expectations of leading designers and discerning consumers who seek the best in design.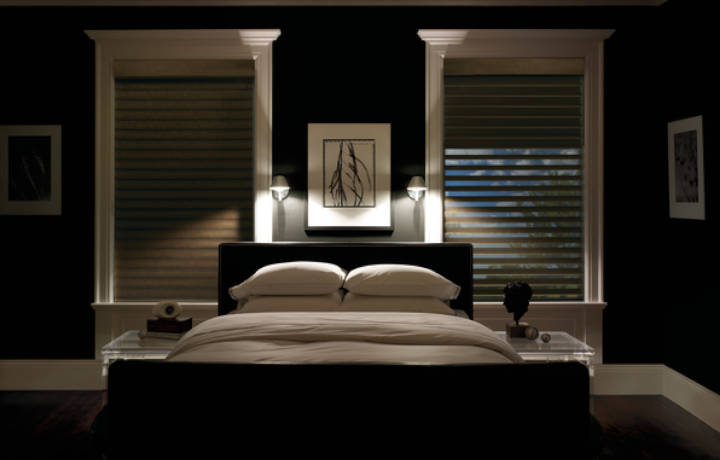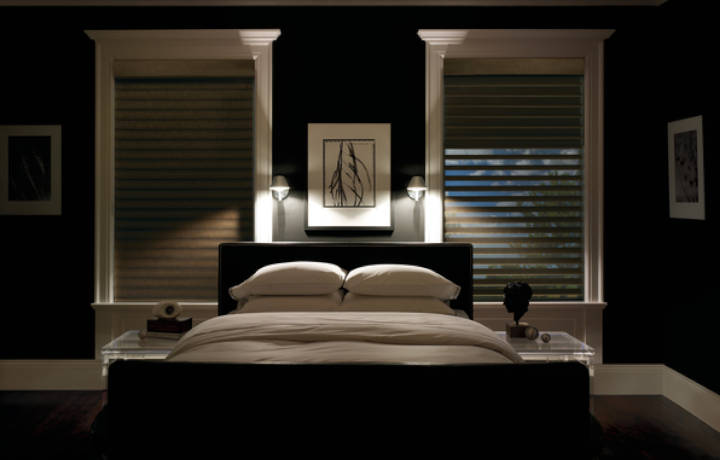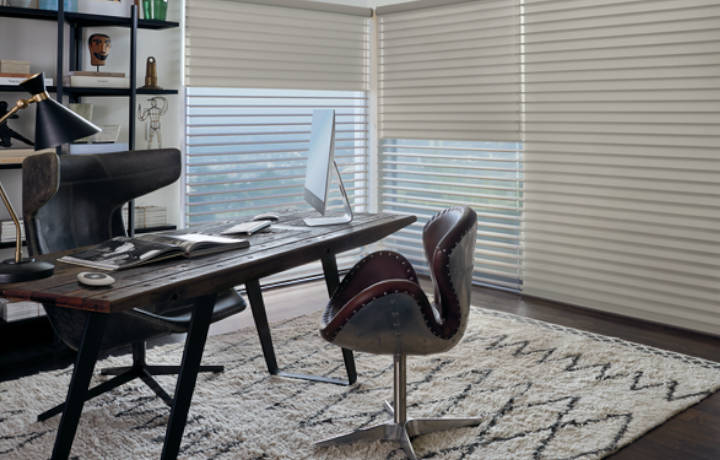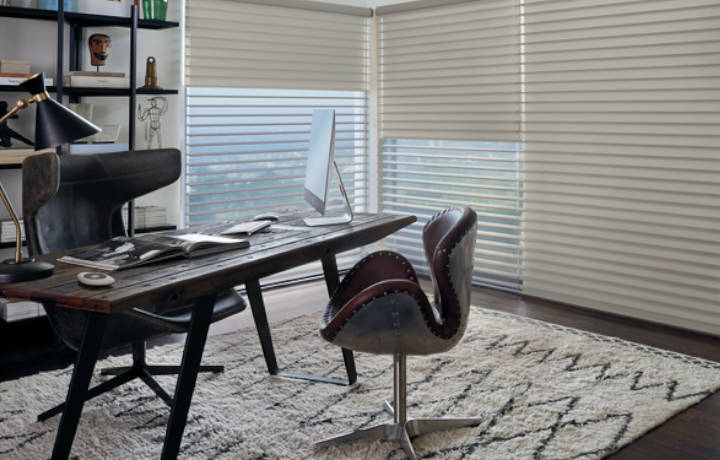 MORE KEY FEATURES
UV Protection—Our beautiful sheer fabrics softly filter out brightness, glare and UV rays to protect your furniture and flooring from fading. Depending on your fabric choices, the shadings can filter up to 88% of the sun's harmful rays.
Privacy & Light Control—A white rear sheer obscures the view into your home, providing daytime privacy even when the vanes are open. To achieve your customized level of privacy and light control, simply tilt the vanes to your desired position.
Room Darkening—Silhouette Duolite® Shadings combine the light-diffusing benefits of a Silhouette shading with an independently operated roller shade nestled behind it for greater control over incoming light.
Helm Paint & Decorating, locally owned and operated, has been in business since 1970 and is an independent dealer of Benjamin Moore Paints and Finishes. Our trained specialists are available to assist you in selecting paint and supplies for your business. We also offer interior design service along with window treatments and wall coverings. We have locations across New Orleans, Metairie, Mandeville, Hammond and Gretna, for your convenience, to serve you.