Have you every heard of it….One Step Furniture Paint?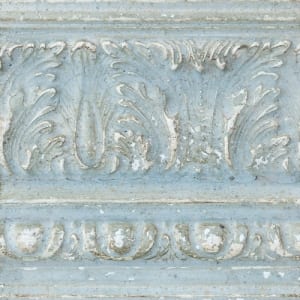 At Helm Paint & Decorating, we love the idea of up-cycling items such as furniture and accessories. Fashion and styles change, it is just the nature of the design industry. This means that we have to adapt and change with the styles. But, this does not mean that we have to get rid of all of our old furniture and accessories and buy new ones.
Today, a lot of the "old" furniture is better made than the new furniture and the only problem is that you just do not like that dark cherry finish anymore. At Helm Paint & Decorating, we have an easy solution to that dark cherry color problem…Paint It. The idea of painting a dining table or dresser or even just a mirror, may seem intimidating at first, but the secret is that it is EASY.
No Stripping, No Priming, No Sanding
Yes, that is correct, just one step paint. Amy Howard At Home® One Step Paint™ is a water-based paint that adheres to most any surface. Apply paint directly to old wood finishes, concrete, iron, stone, formica, etc. It dries flat and creates that chalky finish that we covet on antique pieces found at the Paris Flea Market or our favorite boutique antique shops.
We Can Match Any Color
Many paint companies only offer 12 chalk paint colors. At Helm Paint & Decorating, we can match any color from Benjamin Moore to Behr To Sherwin Williams. We are the industry leaders in color matching. With over 250,000 successful matches and counting, we can guarantee a match to the manufacturer's color chip. 
Call Helm Paint & Decorating today at (504) 861-8179 or shop online and start your One Step Furniture Paint Project.