Match Your Paint Color Right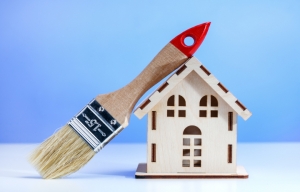 You have painted your house a couple of years back and now it is time for some touch-ups. You still have some of the original paint left, but you realize the paint on your home has faded and the original color does not match any longer. Maybe the walls exposed to direct sun light faded more than the walls facing away from the sun. If you originally painted your home white, you will notice that the white has changed due to the exposure to the elements. In order to get the paint right take a nice size chip of paint from the wall of your house you want to work on and bring it to Helm Paint.
We Know How To Do It
Helm can match any color, with color computer matching and trained mixers you will always get the best results. Our experienced color matchers will take several computer readings and average them before using the data they have collected to get the very best results for you.
We Know Color
At Helm Paint & Decorating, color is very important to us. The right color can transform a room and once you have found that perfect shade and finish, your vision will come to life. But, creating that perfect color requires a color match expert.  Whether you are choosing a new color from the Benjamin Moore paint palette or matching a color that you already have, our color experts will give you that perfect color match. You can bring in an old paint can or event a color sample card, and we promise that we will match the color to perfection.
The Helm Paint team believes in providing top quality paint and excellent customer service.
Helm Paint & Decorating, locally owned and operated, has been in business since 1970 and is an independent dealer of Benjamin Moore Paints and Finishes. Our trained specialists are available to assist you in selecting paint and supplies for your business.
We have 6 locations across the Metro New Orleans area, for your convenience, to serve you.