Helm Paint ProShow 2019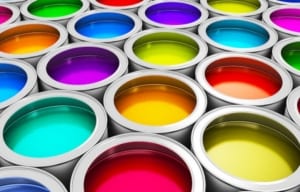 Come and join us for the Helm Paint ProShow 2019 on April 4th from 11 am to 2 pm  under the big tent at 8180 Earhart Blvd in Mid-City.
For more information visit:  https://helmpaint.com/wp-content/uploads/2019/03/Helm-Paint-Pro-Show-2019.pdf
What To Expect
Check out the latest and hottest color trends from Benjamin Moore. Other vendors include Wooster Brush, Corona paint supplies and 3M tape and tarps. Take advantage of the best deals of the year ! We will offer direct buy shipping. And there is more….enjoy the best meals the food trucks of New Orleans have to offer. We will also have free lunches, free refreshments, free T-Shirts and prize drawings. You don't wanna miss our ProShow 2019!
Helm, locally owned and operated, has been in business since 1970 and is an independent dealer of Benjamin Moore Paints and Finishes. Our trained specialists are available to assist you in selecting paint and supplies for your business.
We have 6 locations across the Metro New Orleans area, for your convenience, to serve you.