Finding the elusive French Quarter Green paint the most historic part of the city.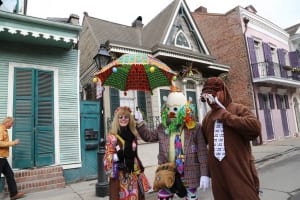 From the colorful, bohemian Bywater neighborhood to the quaint, domestic charm of Mid-City, New Orleans boasts hundreds of quaint Creole cottages. First introduced to the city in the 1700s, the style quickly caught on, and their blend of Caribbean breeziness and French sophistication has made them a timeless favorite of residents and tourists alike.
Owners of Creole cottages who want to honor the history of the dwellings have a few options when it comes to window treatments.
French Sophisticate
If you admire the simple elegance associated with classical French style, you can't go wrong with toile window treatments. Toile de Jouy was first developed by the artist Christophe Philippe Oberkampf in 1760, and it would have been all the rage in New Orleans during the early days of the Creole cottages.
While toile may well be the embodiment of French taste in decor, bear in mind that moderation is key in a sophisticated interior. Too much toile can appear busy whereas just the right amount is breathtaking.
Caribbean Allure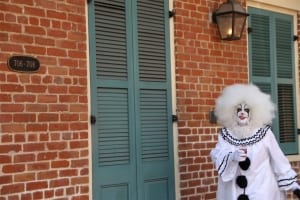 Plantation shutters can trace their history all the way back to ancient Greece, but Louisiana Creoles got the idea from a little closer to home: the Caribbean islands. When Europeans first began to settle in this tropical region, they realized that shutters provided several valuable functions: much needed shade, ventilation, and protection from the elements.
These shutters are still popular today with environmentally-minded homeowners who prefer to lower their utility bills by blocking out the heat of the midday sun and allowing a little cool air to circulate through homes. Their tropical charm is enhanced when they're paired with matching exterior shutters, which often adds to the market value of a home.
If you're the proud owner of a Creole cottage, come talk with the interiors experts at Helm Paint and Supply. We've got a variety of window treatment options for New Orleans homes.
French Quarter Green paint