Benjamin Moore: Psychology Of Color
You want to love the colors that surround you. That is true especially when it comes to your Bedroom.  When imagining (or reimagining) a room, remember the influence color will have on the mood of the space. The effect may be subtle or dramatic. It can encourage tranquility or boost energy, even make you feel optimistic or more introspective.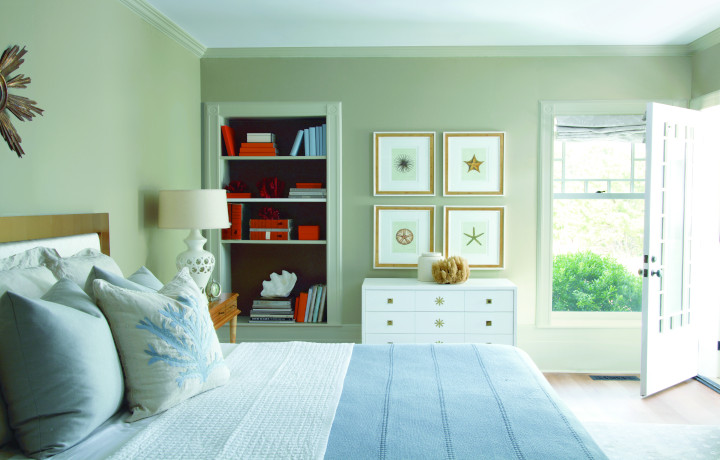 The Basics
To begin to understand color's emotional impact, start with these color groups:
Pales – Their light, airy qualities make pale hues feel uplifting.
Neutrals – It's no surprise that earthy, nuanced colors keep you grounded.
Whites – Pure and pristine, these timeless colors offer a blank canvas to express your style.
Deeps – Bring drama to a room with colors that are rich and mysterious.
Bedroom Color & Moods
The intersection of color, mood and emotion is of great interest to homeowners–particularly when it comes to, the bedroom.  Color choice is personal and highly subjective: use this video to help shape your color journey as you design your own unique sleeping space. Highlights from the paint colors featured in the video include…
Light green and blue create a feeling of relaxation
Pink lifts spirits
Dark navy gives off a dramatic air
Classic white conjures clarity
Warm gray is equally soothing and sophisticated
For more information visit: https://www.benjaminmoore.com/en-us/color-overview/color-insights/psychology-of-color
Helm, locally owned and operated, has been in business since 1970 and is an independent dealer of Benjamin Moore Paints and Finishes. Our trained specialists are available to assist you in selecting paint and supplies for your business.
We have 6 locations across the Metro New Orleans area, for your convenience, to serve you.