2020 Wallpaper Trends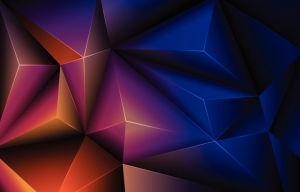 Wallpaper has made a comeback in the last couple of years. Adding wallpaper to a room can add texture and even make smaller rooms appear bigger. When choosing wallpaper for your living space, you have a wide variety of options. This can feel overwhelming. We have a few tips including some trends that might help you make a decision.
Accent Walls
If you don't want to use wallpaper in your entire room, use it for an accent wall. This gives you an opportunity to experiment with bold colors and designs. That way you won't have to commit to a full room either.
3-D Wallpaper
3-D wallpaper appears to be one of the bigger trends in 2020. This kind of wallpaper gives you the illusion of added depth. It will help make any room appear much larger and add a modern vibe to your living space. 3-D wallpaper comes in all colors and forms. 3-D wallpaper can create a fun and interesting illusions. You could add the illusion of a waterfall in your bathroom or a mural to your living room. From realistic brick and wood wallpapers to interesting geometric designs, almost anything is possible when choosing 3-D wallpaper.
Art Deco Wallpaper
We are in 2020 and that is probably why designs inspired by the 1920's are making a huge comeback. In 2020, however, it seems that warmer colors will be added to the designs which will give your room a style that is not only glamorous, but also comforting. Art Deco designs are usually characterized by rich colors and bold geometry. Art Deco inspired wallpaper can jazz up any space.
Floral Designs
When you think of floral wallpaper, maybe your grandparents living room comes to mind, but this is 2020 and a lot has changed. Nowadays, floral wallpaper has a very trendy design. Whether you pick water pastels or bold colors, floral wallpaper will give your room a fresh feel. Bring the garden inside when picking your floral designs!
For more information visit: https://helmpaint.com/services/wall-coverings/
At Helm Paint & Decorating, you will be able to find a wide variety of wallpaper designs and our expert designers will help you pick what's right for you. Helm Paint, locally owned and operated, has been in business since 1970 and is an independent dealer of Benjamin Moore Paints and Finishes. Our trained specialists are available to assist you in selecting paint and supplies for your business.
We have 6 locations across the Metro New Orleans area, for your convenience, to serve you.