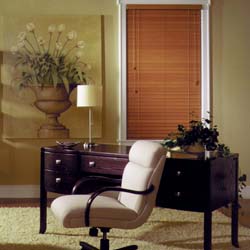 Painted furniture can freshen up the look of any space—and you can easily change the color to coordinate with a room's color scheme.
Good candidates for painting are dressers, tables, bookcases, mirror frames, and non-upholstered chairs.
Choosing the Paint Colors for Your Furniture
Perhaps the most fun, creative part of painting your own furniture is choosing just the right hue to harmonize with the color scheme of the room the piece will live in. Keep in mind that darker colors will appear larger and might overwhelm a small room.
Brighter colors and colors that contrast sharply with the walls and other furnishings will draw attention to a piece and make it the focus of the room, while lighter colors will help a piece blend in.
For more information visit the Benjamin Moore Site